Oxitrim++
GET THE NEW DIET PILL SHOWN BY 3 "GOLD STANDARD" CLINICAL STUDIES TO PROMOTE WEIGHT LOSS
- WITHOUT ANY "JITTERY" SIDE EFFECTS
Oxitrim++
GET THE NEW DIET PILL SHOWN BY 3 "GOLD STANDARD" CLINICAL STUDIES TO PROMOTE WEIGHT LOSS
- WITHOUT ANY "JITTERY" SIDE EFFECTS
GET THE NEW DIET PILL SHOWN BY 3 "GOLD STANDARD" CLINICAL STUDIES TO PROMOTE WEIGHT LOSS
- WITHOUT ANY "JITTERY" SIDE EFFECTS
In one of the double blind, placebo controlled studies, the ingredients in OxiTrim, were shown to promote an average weight loss of 11.46lbs… an average reduction in waist circumference of 4.68 inches… and an average reduction in hip circumference of 2.48 inches… in just 8 short weeks. Unlike many weight loss supplements on the market today, OxiTrim does not contain dangerous ingredients or potentially harmful stimulants.
Many companies try to sell their weight loss pills by dazzling you with a huge list of ingredients.
What they often fail to mention is the lack of scientific evidence supporting their claims. And do you know why many of them don't offer this scientific proof? Because the ingredients they use might not have actually been proven to be effective when it comes to weight loss in humans. Thankfully, most of our customers seem to be smart and savvy individuals. Since you're on this page, you're likely the same. Therefore we know we can't use any fancy "marketing lingo" on you and expect you to buy without first seeing solid evidence that our products really do promote weight loss.
Which is why we've gone above and beyond to only use ingredients which are backed by the very best research. 1
In fact, three separate clinical studies suggest the two primary ingredients in OxiTrim promote weight loss when used together. These are Spaeranthus Indicus and Garcinia Mangostana. Both of these herbs are believed to be beneficial when taken individually...

However, when you take them at the same time, it's like…
Turning Your Metabolism Into A Fat-Burning Furnace
These three studies weren't done on animals, by the way.
They were done on humans.
Plus...they were the gold standard of research design: randomized, double-blind, and placebo-controlled studies.
This means neither the researchers nor the study participants knew who received a pill containing the herbal blend and who received a placebo pill containing sugar. It meant there could be no bias. And the results were truly shocking!
In one of the studies, conducted by Dr. Judith Stern et. al and published in the Journal of Medicinal Food in 2013, 100 participants were split into two groups.
Both groups ate a calorie-controlled diet of 2,000 calories daily. Additionally, they walked for 30-minutes per day, five times a week.
And get this…
After just eight weeks, the people taking the herbal blend lost an average of 11.46lbs, compared to the people taking the placebo who only lost 3.3lbs!
In other words, the primary ingredients found in OxiTrim helped participants in the study lose almost 4x the amount of weight as those taking a placebo.
That's huge.
And it doesn't stop there…
You see, the herbal blend group also experienced an average reduction in waist circumference of 4.68 inches (compared to 2.36 inches in the placebo group)… as well as a reduction in hip circumference of 2.48 inches (compared to just 1.22 inches.)
This is great news for you because it shows the herbal blend group shed weight where it matters most – from around the hips and belly.
So imagine how you would feel every time you caught a glimpse of yourself in the mirror after losing 11.46lbs in just the next 8 weeks.
Picture the looks on your friends' faces when you next greet them with a slimmer waistline.
And think how proud you will be when you finally replace all your existing clothes with a whole new wardrobe full of smaller sizes.
Of course, we can't guarantee you'll get these exact results yourself. But remember – this experiment was a randomized, double-blind, and placebo-controlled study. There could be no bias.
So, providing you also eat a calorie-controlled diet and walk for 30 minutes 5X per week, the research suggests you'll lose significantly more weight taking the herbal blend found in OxiTrim than if you don't.
And guess what?
It gets even better!
In the above-mentioned study, an increase in serum adiponectin concentration was also found in the herbal group versus placebo.
Adiponectin is a recently identified adipose-tissue-derived protein with important metabolic effects. 2
Adiponectin increases blood-sugar sensitivity and helps improve glucose tolerance - which means more of the food you eat can be processed by the body to be used by muscle instead of getting stored as fat!
Interestingly, in humans (that's us!), plasma adiponectin concentrations exceed those of any other hormone by a thousand times! And the research suggests that being overweight lowers whole-body adiponectin levels...which makes it harder to lose weight.
But the opposite is also true - higher adiponectin levels assist in making weight loss easier.
To put it simply, you don't want your adiponectin levels dropping too low!
Fortunately, according to the research, when you take Spaeranthus Indicus and Garcinia Mangostana together, you can expect to see a rise in serum adiponectin concentration levels!
So here's the great news –
OxiTrim Contains Both These Powerful Ingredients
They are the primary ingredients in OxiTrim.
However, since it was our mission to produce the safest and most effective weight loss supplement on the market, we haven't stopped there.
When you take OxiTrim, you're also getting three other ingredients to support weight loss – which are all of course supported by research.
Here they are…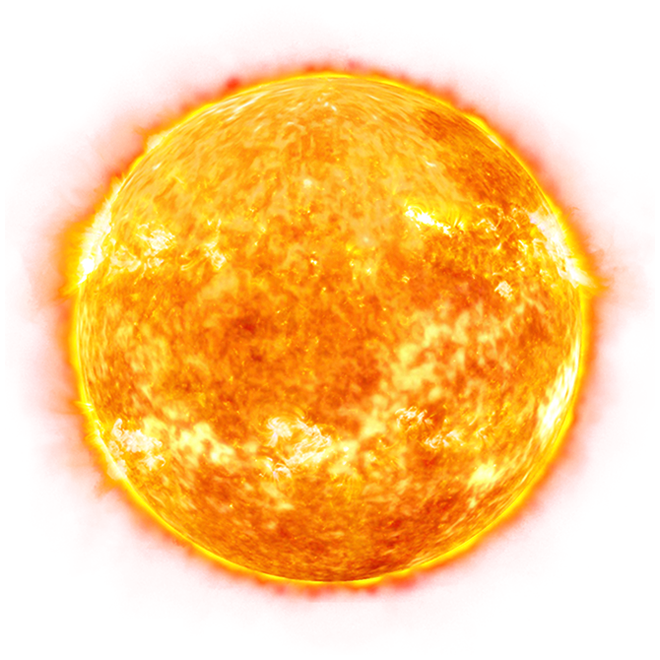 Extra Ingredient #1: Vitamin D3
Having enough vitamin D is vital for a host of bodily function; it may also protect against a range of common conditions. Considering many people are deficient, it makes alot of sense to give your Vitamin D levels a boost with OxiTrim.
Extra Ingredient #2: Turmeric
Turmeric contains an antioxidant called curcumin. Researchers believe curcumin has a host of potential benefits...a simple google search will reveal just how powerful it can be.

After reading what this ingredient can do, we knew it was a great addition to the OxiTrim formula!
Extra Ingredient #3: Black Pepper Extract
This ingredient is very important because it is believed to enhance the absorption of other ingredients.

Too often supplement ingredients are simply passed through the digestive system without any benefit. Black pepper extract can help avoid this, which should help you to get the maximum weight loss benefit from OxiTrim.
No "Jittery" Side Effects
You might be wondering why there's no caffeine since it tends to be a staple in most weight loss pills on the market.
Yet because the ingredients we have included are so powerful when it comes to helping you lose weight, there's really no need to include caffeine.

Plus caffeine and other stimulants you find in many weight loss pills can cause "jittery" side effects.
Whereas the ingredients used in OxiTrim don't.
And we find most people prefer getting their caffeine from other sources anyway. If you're a coffee drinker, that's good news for you. It means you can still enjoy your regular coffee while taking OxiTrim, without worrying about "flooding" yourself with too much caffeine.
Other Health Benefits From Taking OxiTrim
You're probably most interested in OxiTrim due to the fact it can promote weight loss.
Yet there are other health-related benefits you can get from taking it, too.
You see, the primary ingredients in OxiTrim don't just support weight loss. Research also suggests they can help maintain healthy cholesterol and triglyceride levels too.
This is important because triglycerides are a type of fat found in your blood. While you need some triglycerides for good health, high triglycerides might be unhealthy. 4
What If It Doesn't Work For Me?
While we've done everything we can to make sure OxiTrim performs where other supplements have failed you...we know not every supplement works for every person.
We do believe that if you eat a calorie-controlled diet and walk for 30 minutes 5x a week like those in the study then you'll see the results you're looking for.
But if for some reason you're unhappy with the product, we offer a 60-day money back guarantee, just like we do with all our products. That means you have no risk to try OxiTrim today!
Sell-Out Risk Is High!
Due to national media coverage, OxiTrim has been moving VERY fast...in fact, it's hard to keep up with the demand (we've had to double production over the last month) - and our current lead times to get new product are between 8 and 10 weeks!
So don't risk having to wait to get OxiTrim working for you - order today and know you're protected by our 60-Day Satisfaction Guarantee.
And if you have any questions, our friendly support staff is here to help you out - just call us at 866-869-5392 or shoot us an email at support@asresearchlabs.com.
The Bottom Line
OxiTrim contains nothing but natural, safe, non-addictive ingredients that multiple studies suggest aid in weight loss.
The research is crystal clear: when combined with a calorie-controlled diet and exercise routine, OxiTrim helps you lose weight faster.
The science behind this product is fantastic. We've been getting amazing feedback from people across the country on how well it's working for them.
Unlike many weight loss supplements out there, OxiTrim does not contain dangerous ingredients and potentially harmful stimulants.
While other companies claim to have the best weight loss supplements on the market, we believe we can actually back up such a claim with real science and real numbers.
Order OxiTrim right now before stocks run out by clicking the green "Add To Cart" button above!
HOW TO USE
Take 1 capsule in the morning with food and 8oz of water. Take a second capsule at lunch time with food and 8oz of water. It is recommended that you calculate your daily caloric requirements and then reduce your caloric intake to 500 calories below your TDEE (total daily energy expenditure) in order to maximize results. If you need help calculating your TDEE, click here and enter your info. On the results page, scroll to the Macronutrients section, and click the "Cutting" tab for your caloric goal and macronutrient breakout.
WHAT TO EXPECT
Paired with a calorie-controlled diet and 5x/week walking, you can expect to start to see results using OxiTrim within the first couple weeks of taking it. Clinical studies show participants taking the primary ingredients in OxiTrim lost on average 11.46 lbs while taking them over an 8 week period.
REFERENCES
Efficacy and Tolerability of an Herbal Formulation for Weight Management. Journal of Medicinal Food. J Med Food 16 (6) 2013, 529–537. Judith S. Stern, et al
Adiponectin--Its Role in Metabolism and Beyond. Hormone and Metabolic Research. Horm Metab Res. 2002 Sep;34(9):469-74. Stefan N, Stumvoll M.
Influence of piperine on the pharmacokinetics of curcumin in animals and human volunteers. Planta Medica. Planta Med. 1998 May;64(4):353-6. Shoba G, Joy D, Joseph T, Majeed M, Rajendran R, Srinivas PS.
HealthLink BC 2017, High Triglycerides, accessed May 7 2019, healthlinkbc.ca/health-topics/zp3387
INGREDIENTS
OXITRIM+


SUPPLEMENT FACTS
Ingredients
Amount Per Serving
Vitamin D3 (Cholecalciferol)
250% Daily Value
100 IU **
Sphaeranthus Indicus 10:1
300 mg **
Garcinia Mangostana
300 mg **
Turmeric
180 mg **
Black Pepper Extract
10 mg **

** Daily Value not established
SERVING SIZE
One Capsule
SERVINGS PER CONTAINER
60
OTHER INGREDIENTS
Rice Flour, Gelatin (Bovine Derived)
BOTTLE SUPPLEMENT FACTS
SHIPPING & RETURNS
We like to keep things simple!
We're a small company, but we strive to get every order out the door no later than the day after it comes in, and then you should have it within 2-5 business days (depending on your shipping option and distance from our fulfillment center). You'll get an email with a tracking number when it ships.

Our hope is that you love every product you purchase from us, but on the off chance you're not thrilled, we make it easy to exchange for a different product or get your money back.

If you're unhappy with the product for any reason, just email or call us within 60 days of your order to request an RMA number (required), and then send it back for a refund. Please see our full returns policy for additional details.


100% Satisfaction Guarantee
We offer a 60-Day Money Back Guarantee OR Free Exchanges! This means you get to try our products risk-free to see for yourself how well they work and how great you feel!
GUARANTEED FAST SHIPPING
Most orders ship within 24-48 hours! We use USPS to get most orders to your door in 3-5 days, but also offer expedited shipping at checkout for 2-3 day service.
---